Steel Pipe Services
Beyond our extensive portfolio of products, we offer a variety of services to ensure that our solutions are fitted to our customers' needs and are the highest quality possible.
Bestar Steel supports their customer's pipe needs with value added services that include
Cutting to specific lengths

Machining to custom specifications

Threading pipe ends

Grooving Pipe ends

Hot Dipped Galvanizing according to A53/A53M

External corrosion coating systems (polyethylene, polypropylene, polyurethane, fusion bonded epoxy and dual layer fusion bonded epoxy)

Internal lining

Concrete weight coating

Custom designed and fabricated

Shipping and transportation service

Contact us to learn more about Bestar Steel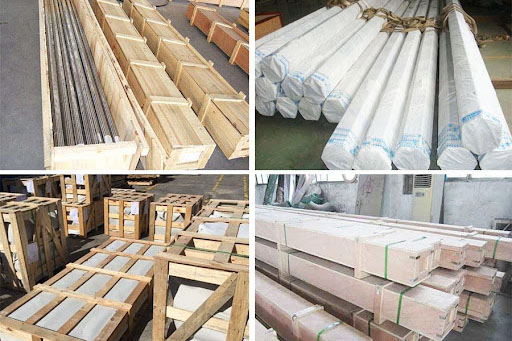 Packing and transportation service
Offering one-stop for packing and transportation service. We can provide all type of packing soltions to client to meet there all project requirement, like the bulk cargo whole cabinet plan, reinforcement protection, take pictures during packing, etc.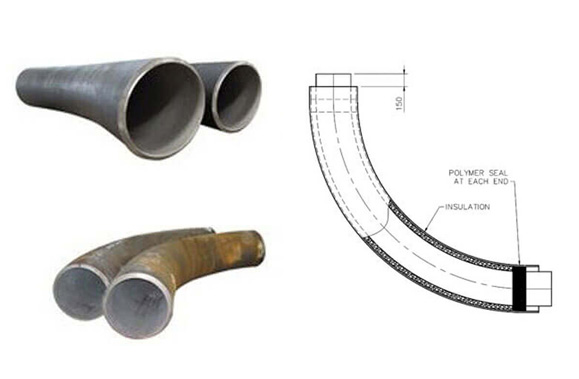 Custom Designed and Fabricated
Offering customized drawing design and confirmation services for special-shaped pipes, fittings, and valves etc.From design, drawing confirmation, to final product.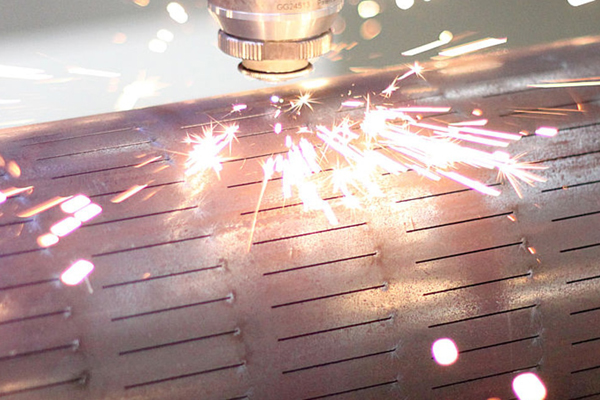 Pipe Slotting
Slots furnished in sizes from 1.900 to 20 OD. Our slot size capabilities range from 0.012" to .500" and ¼" – ½" round holes. All of our machines use a continuous flow of biodegradable coolants to maintain the pipe's metallurgical integrity. Bestar can slot or round hole perforate a wide range of materials, such as carbon grades, alloys, stainless steel, and chrome. We are capable of creating complete turnkey packages as easily as we can slot or perforate customer-owned materials.
Steel Pipe Beveling
Beveling is the process in which we form an angle between the edge of a pipe and a plane perpendicular to the surface to a certain degree, most commonly used to prepare the ends of pipes for welding. Beveling can also be used for deburring the cut tends for safety and aesthetic reasons. Beveling can be applied to the face of any size or diameter of a pipe.
Cut and Roll Grooving
We can provide both cut grooving and roll grooving. Cut and roll grooving can be done in any style according to industry standards. Cut grooving involves machining a groove onto the ends of a pipe for joining by means of a gasket surrounded by a coupling housing. Roll grooving is a cold formation method to quickly put a groove onto the ends of a pipe.
Steel Pipe Coating
We can provide a variety of protective coating and lining services. Some of the most common coating lining services are FBE (Fusion Bond Epoxy), Epoxy, polyethylene Spiral Wrap and Galvanizing. Common lining types are FBE Cement lining. This protective layer of coating helps prevent corrosion, which can lead to leaks, service interruptions, and even explosions of the steel wall.
Pipe Threading
Threaded pipes can provide an effective seal for pipes transporting liquids, gases, steam, and hydraulic fluid. We thread any length of pipe in diameters ranging from 1/8" to 20". Tapers available are NPT*, NPS*, 3/16" Peerless, and 8 round taper.
Cutting
We can provide customized cut to size pipe for natural gas so you can jump in to your project much quickly. If you are buying sheet, tube, plate or shapes and you need simple cuts just let us know the W x L information.